Many People are asking us how to Install WordPress in Plesk Panel at GalaxyHostPlus.com
Here are the steps you can Install your WordPress in less then 30 Seconds!
First Step we need to Log In to Plesk Panel at GalaxyHostPlus you can find your Details to log in billing panel.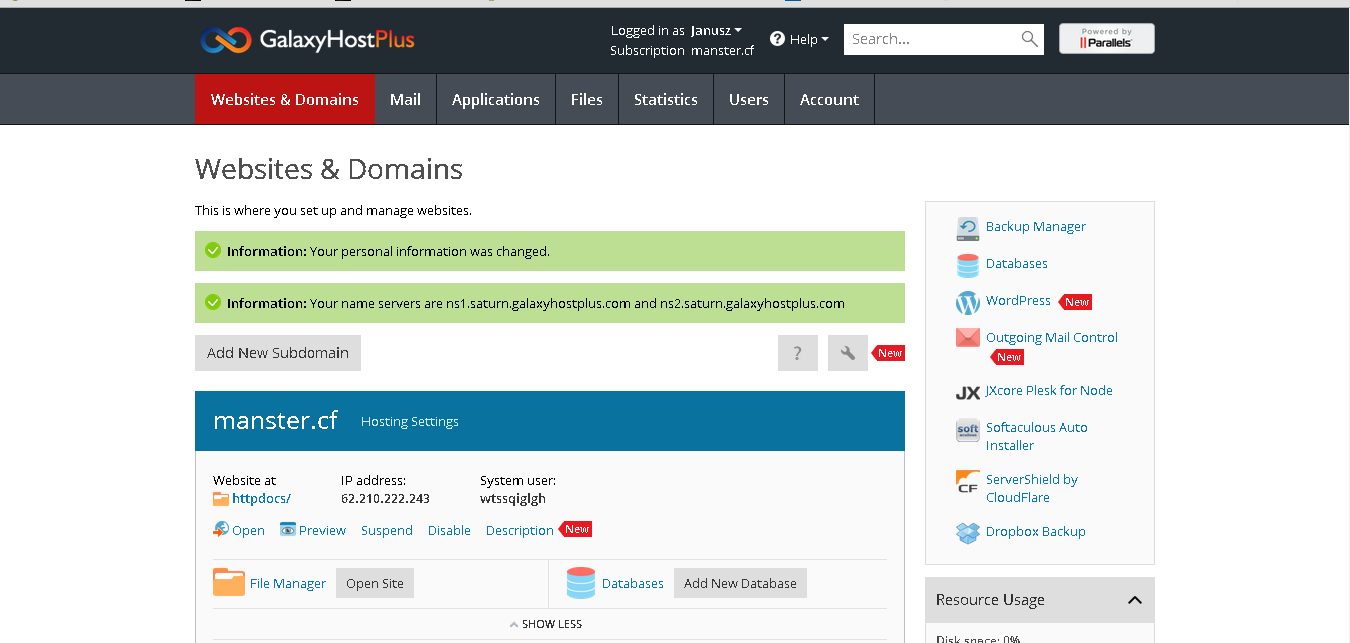 After Log In we click on Applications at the top after we press Install for WordPress which will send us to basic setup you can  Also, Do custom installation if you want to install in custom way I recommend this for advanced users.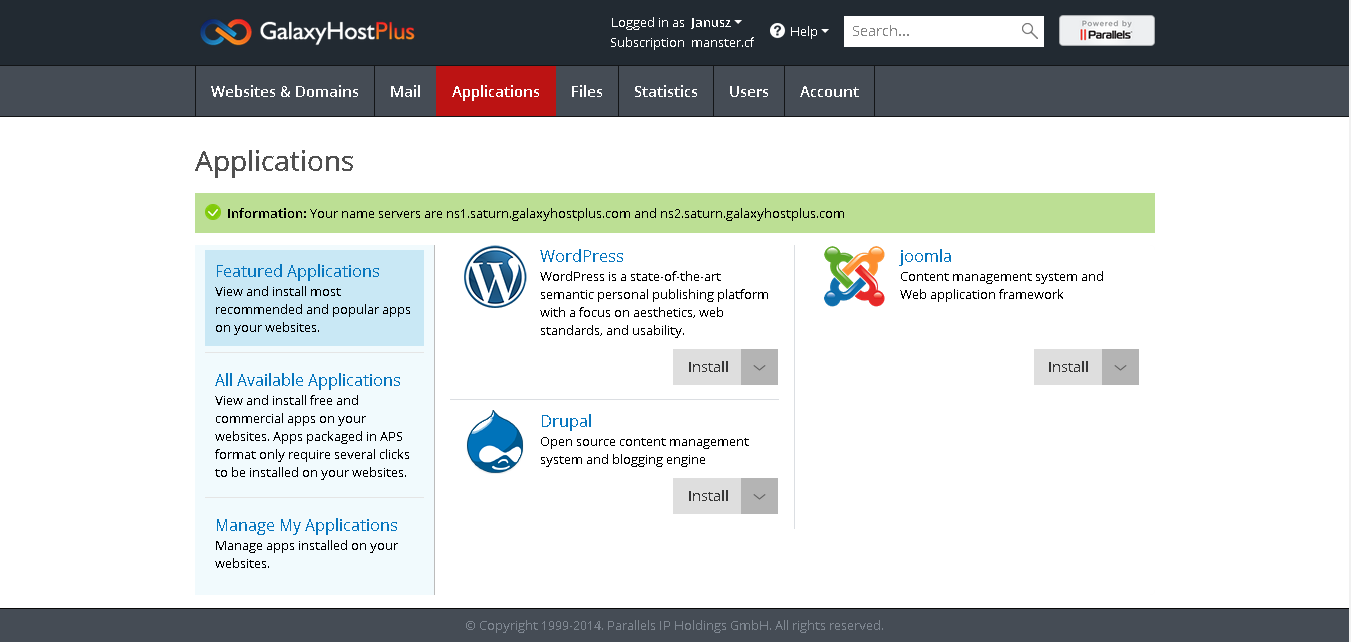 Next Step we select our Domain and folder location where we want our WordPress be Installed for example http://domain.tld/anyname So you can access your WordPress from your domain /anyone while in root dir you can put your website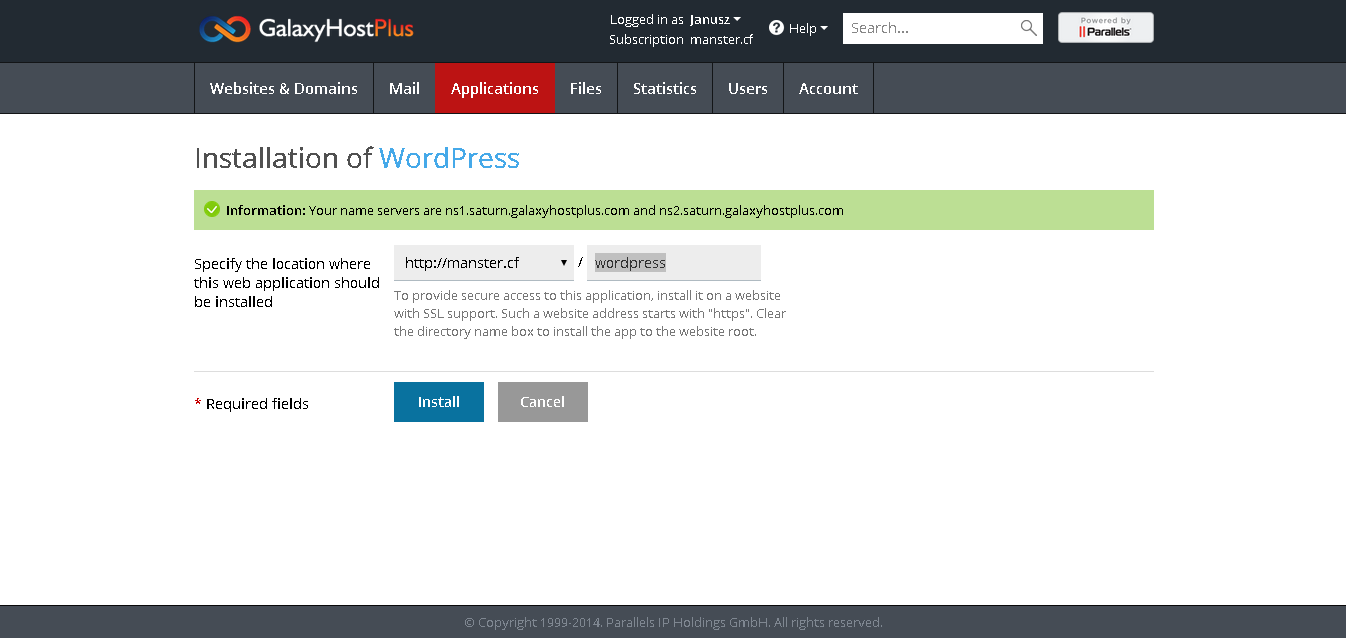 Here is an example if you want WordPress to be installed in main dir domain. tld/ you need to make second box blank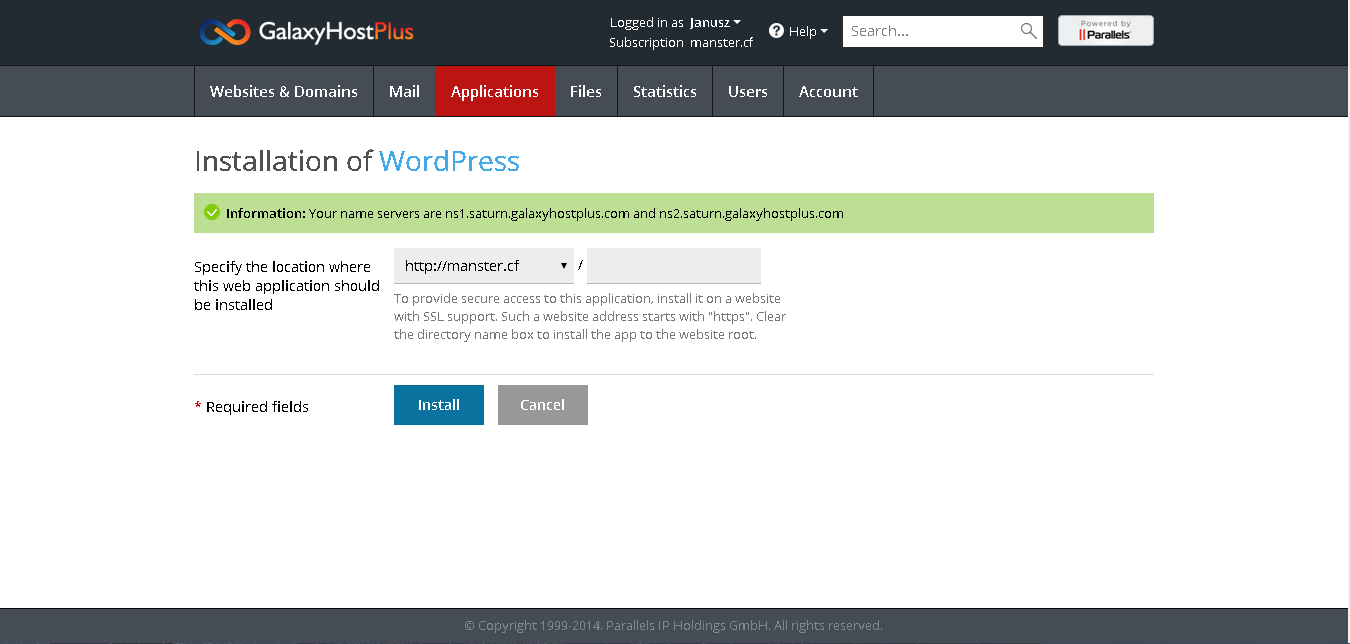 Now Our WordPress is Installed and we can Manage it from Plesk or Log In by pressing button log in it should automatically log in us to Administrator Panel, you can also access themes, plugins and also update your WordPress and themes, plugins via Plesk panel same check for security.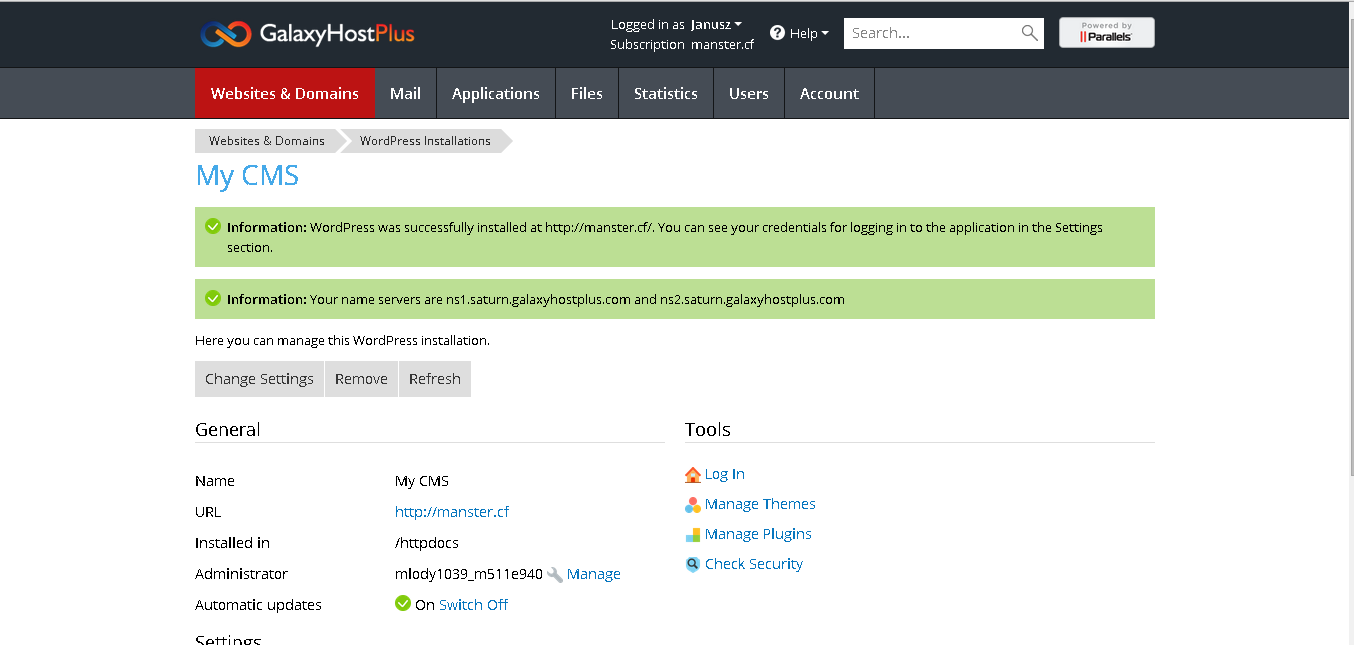 After we press the log in button it should log in you automatic to WordPress to access your Admin Panel.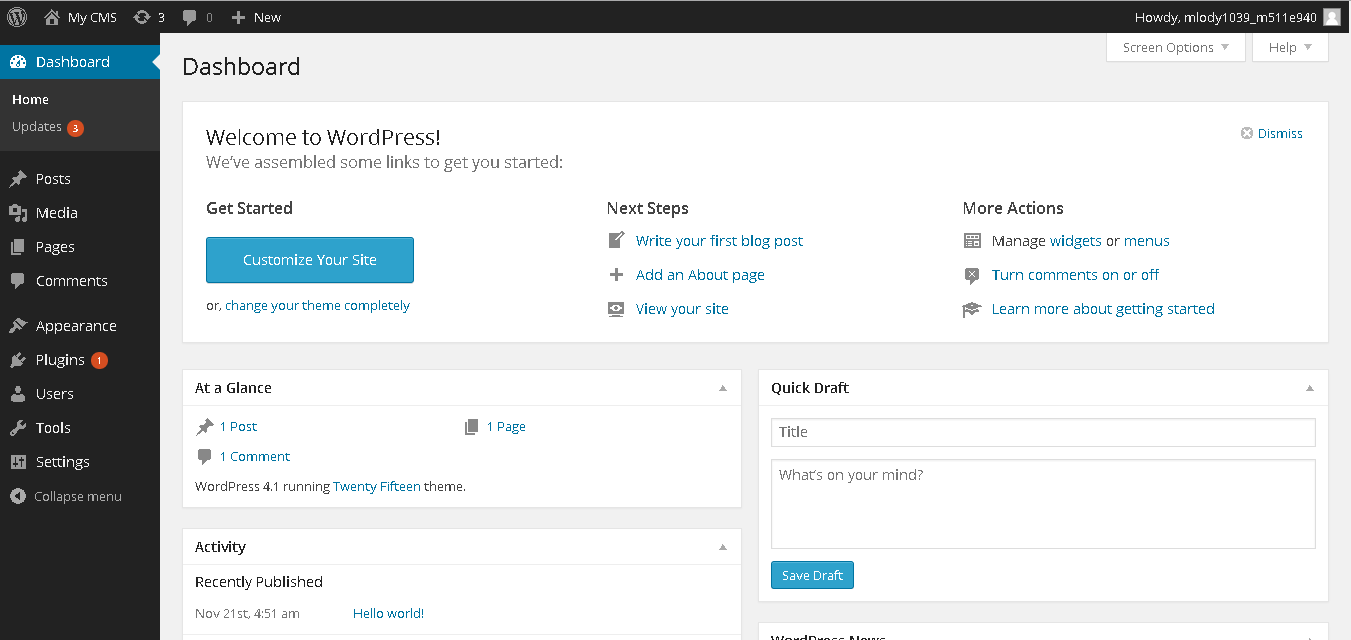 Results after we enter to our WordPress via URL you can now update your content by writing posts, update themes, install new plugins.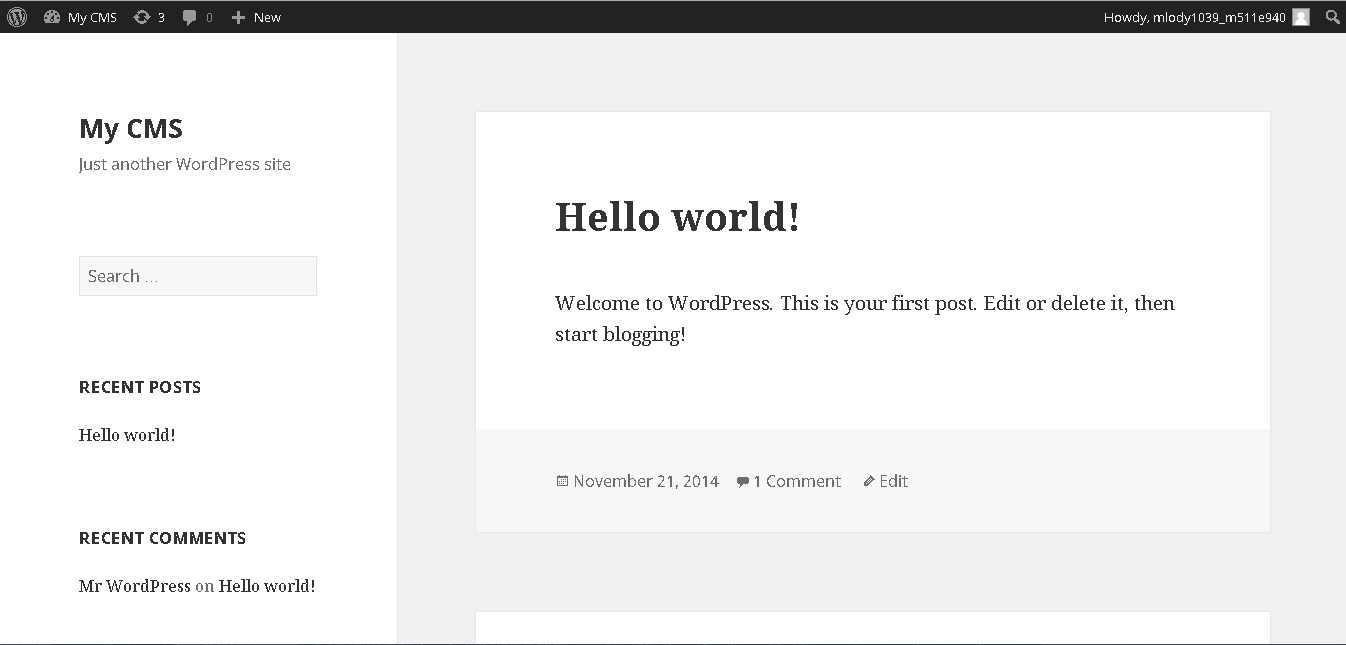 That Was easy and fast was it?
Hope this will help our Costumer to learn more with WordPress at GalaxyHostPlus
Enjoy!