Here is a small article about how to start up with an SAMP server at GalaxyHostPlus
To order your SAMP server we need go to https://galaxyhostplus.com/servers.php and click
You can pick the player slots of your choice. For now, i will pick 15 as an example.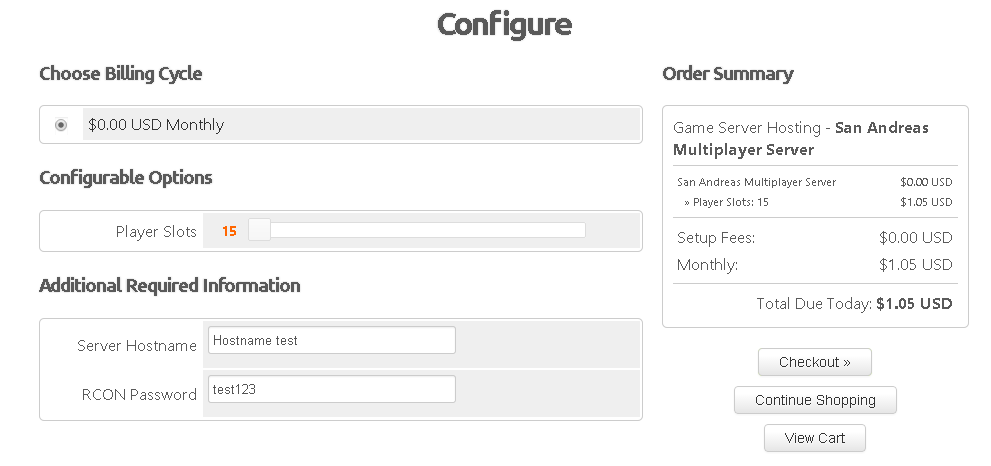 In next step, you need to register or you can log in if you already have an account registered with us.  For now, i will register a new account and the registration process will take only less than 1 minute.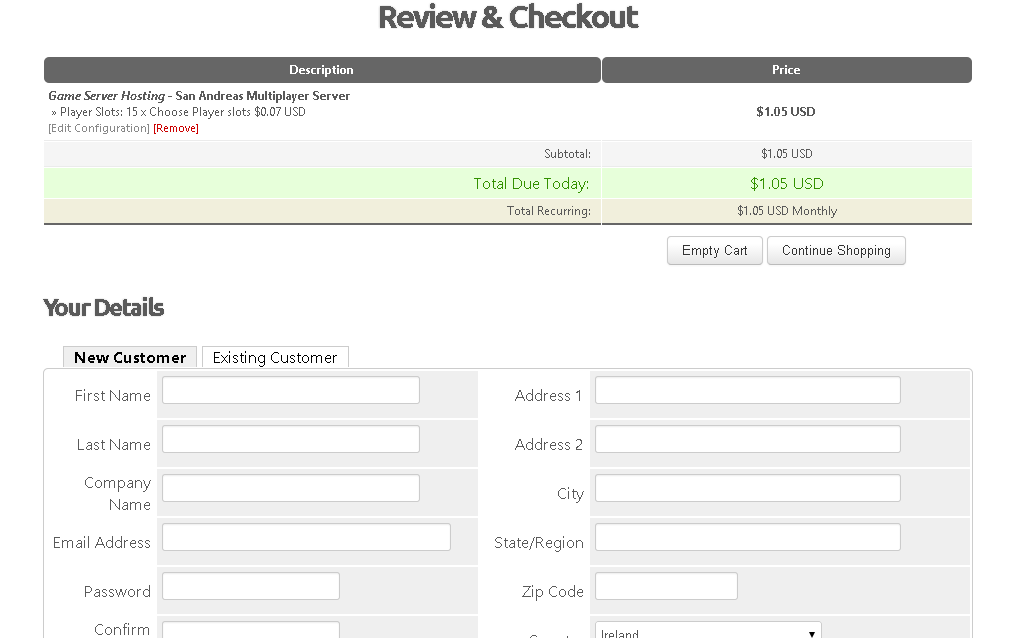 Promotional Code: thetutorial
Here is a small discount just for reading our blog. This gives you 5% off on your order and for me, the discount gives me nearly 1 slot for free.
Now you can pay for our product with your PayPal. You can expect more payment methods in future
After payment, you can see a payment confirm page (You will see the PayPal payment page most probably).

Now, you may login to your client area and go to services -> my services. There, you can see your product. Click on view details.
After that, you will see a page some what like the picture below with details about order and your server.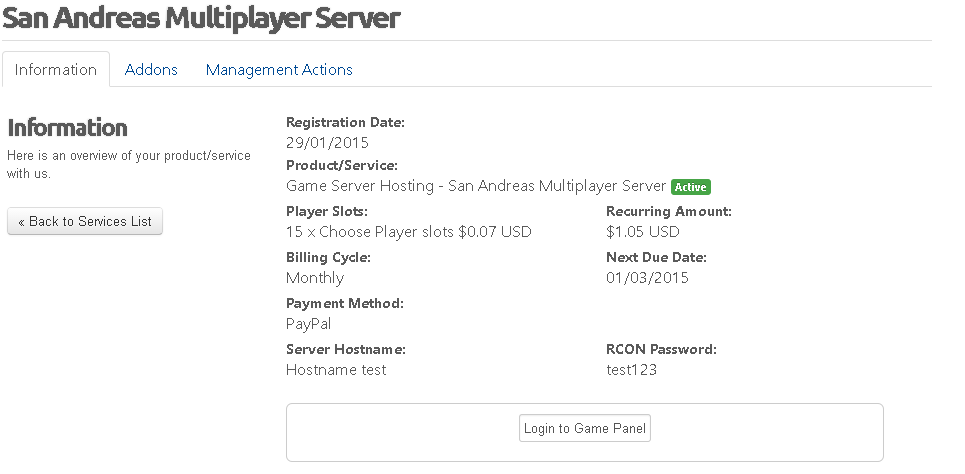 So, the next step is press the button "Login to Game Panel" and you will be automatically logged into to our game panel.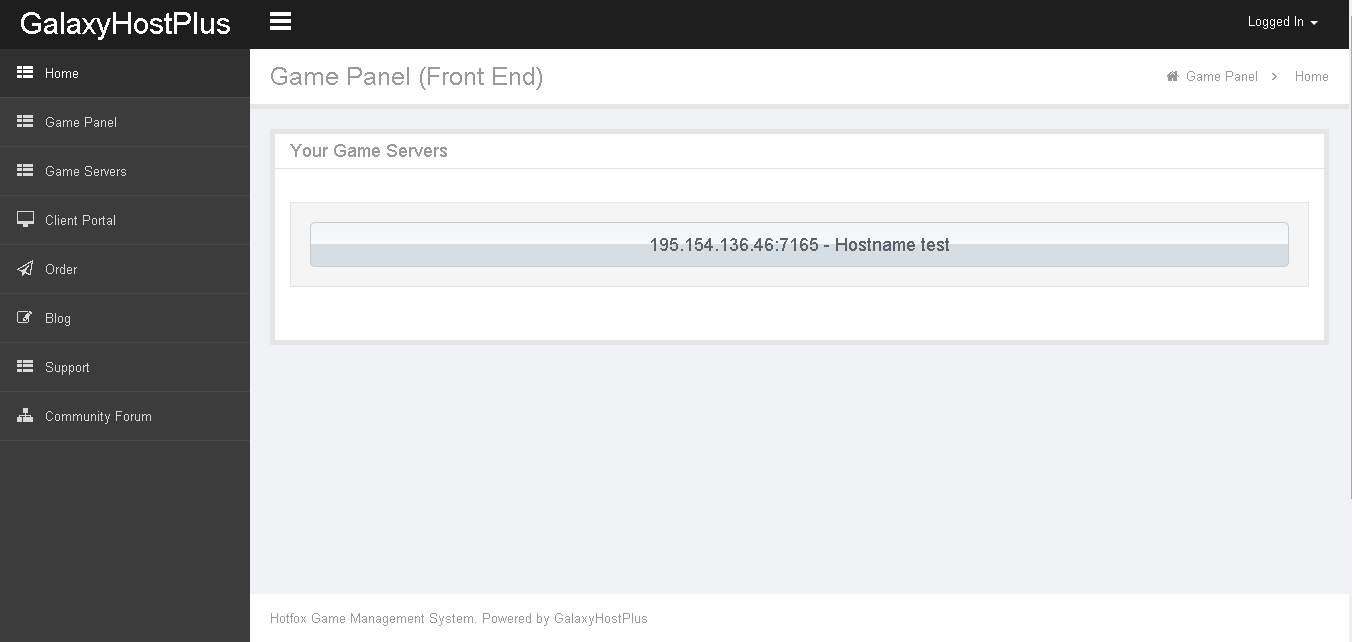 There, you can see your server IP and Port.  Press on it and you will be redirected to a place where you can start/stop server.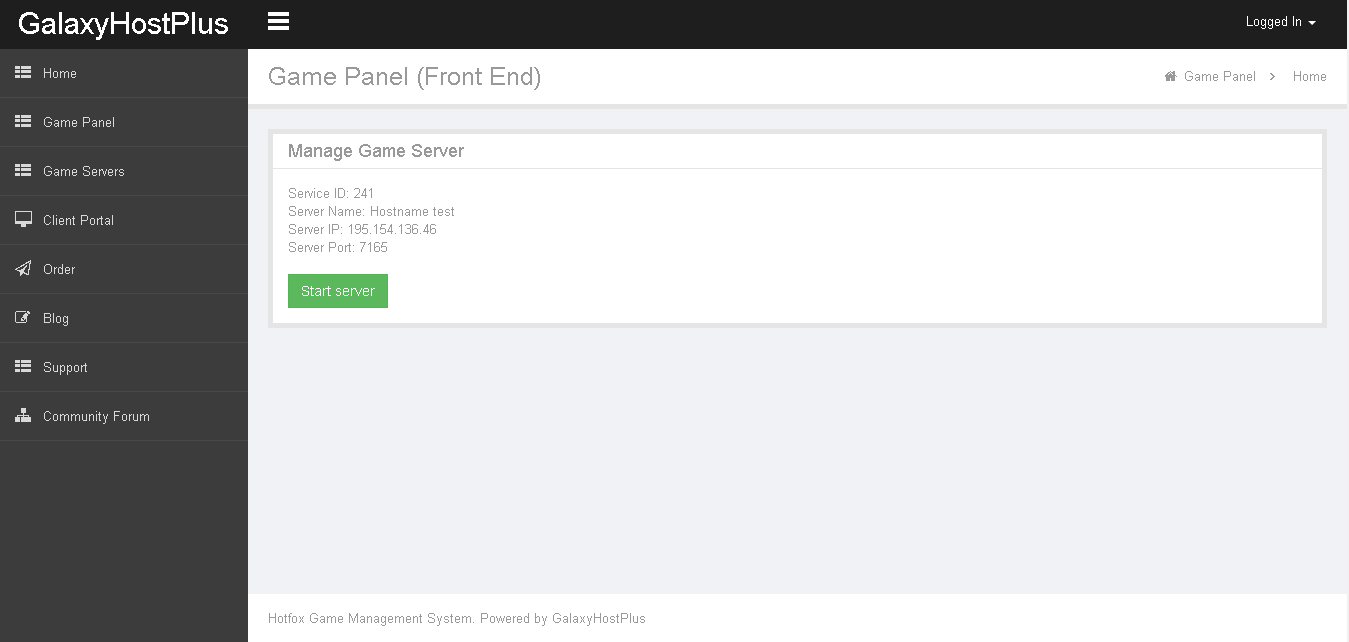 You can press the start button, which will start your SAMP server.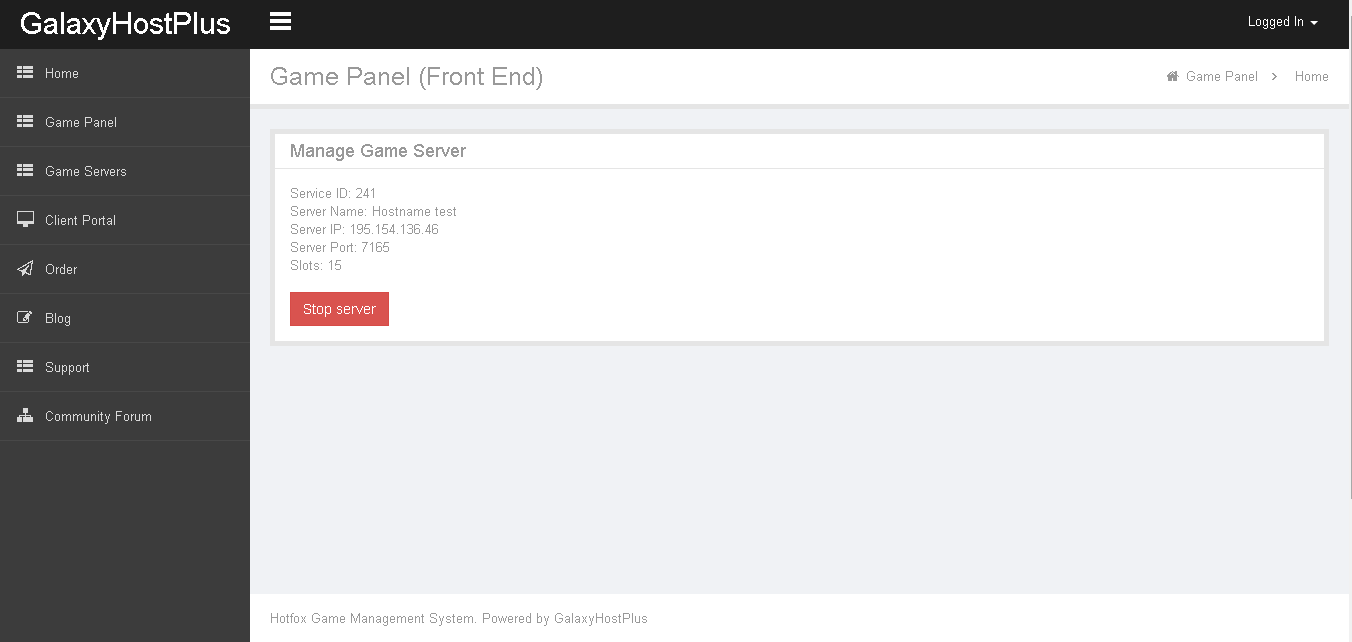 When you start your SAMP server, you can see the default gamemode running on your server, which is called as the  "Grand Larceny" by SAMP Team.
To upload your server files, all you need to do is, click on "Game Servers" and press the "FTP Access" button and you will see page with your FTP Details.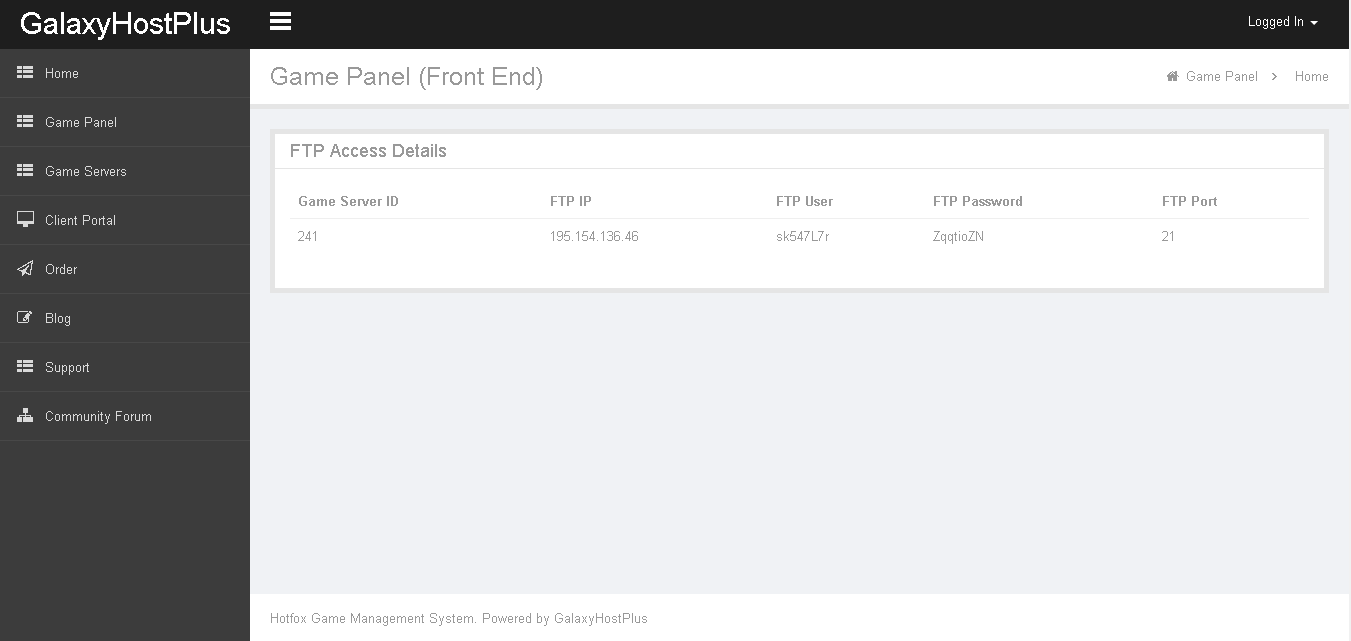 You can connect to your server and upload the  files by using any FTP client.  For example, i am using  Filezilla, which one of most popular FTP client so far.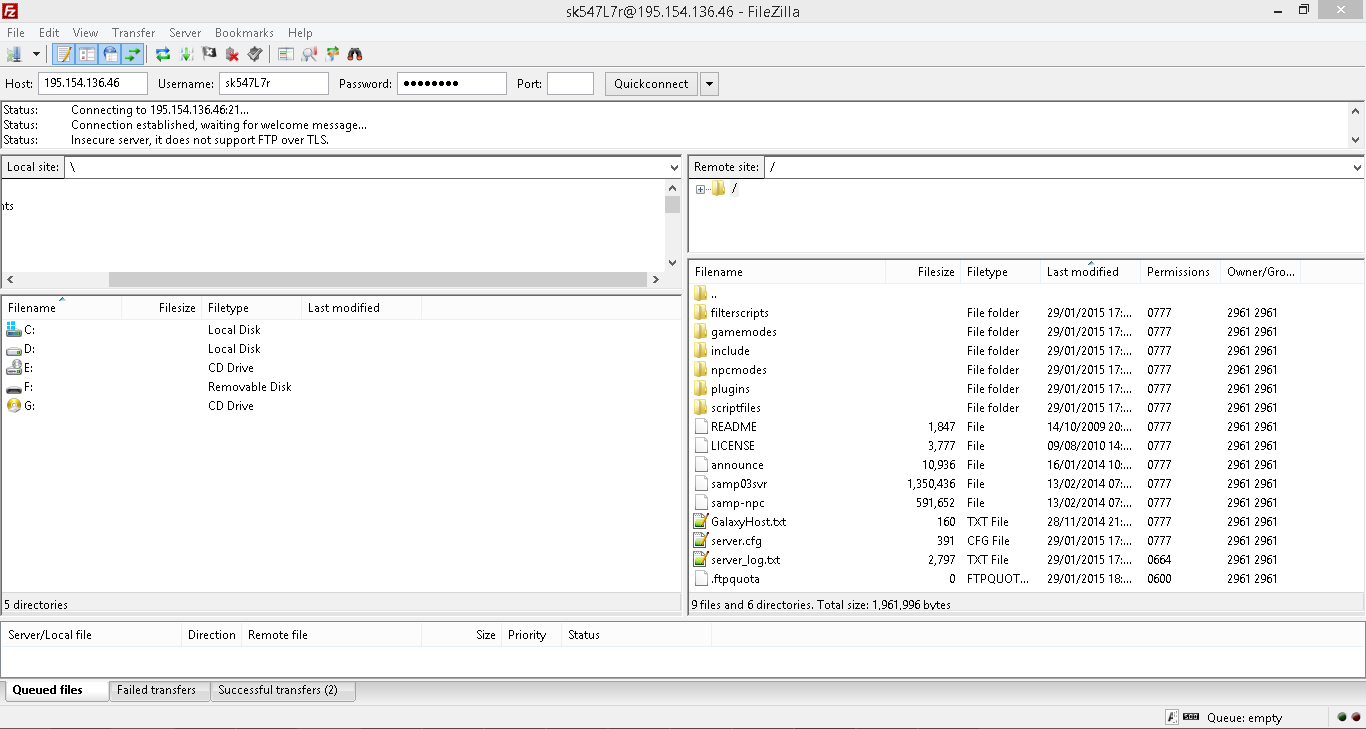 So, after connecting, you can see your server files like on the screenshot above. You can remove these folders but don't remove any files below the folders as these are the main files of SAMP server. These are the SAMP linux files as our server nodes are running under linux platform.  After uploading your folders, make sure you have the linux plugin versions with .so extension. The windows plugin files with .dll extension won't work since our host is linux. After that, make sure that your folders and plugins are matched with the correct version like in your gamemode. When you are done with that, update your server.cfg file like you does usually. Make sure to change gamemode name. Also, dont forget to add .so at the end of each plugin specified in the server.cfg file. I have stated an example of that, in the below picture.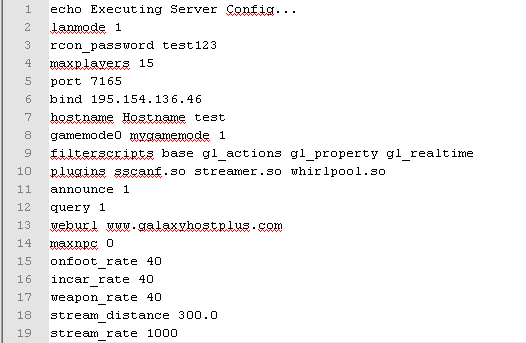 After all these steps are done, you can start your server.

If your sever is still experiencing start up issues, then you can contact our support team. We are always more than glad to help you out with any case.